Another quick hello...
Finally back to the comforts of Melbourne and back to reality with a bump. 90 days of traveling has definitely spoiled us. I miss driving around Hawaii in a convertible. Of criss-crossing outback Australia. Of waking up to crappy instant coffee but AMAZING sunrises. Of pulling into scenic look-outs, cracking open a beer and sitting under the stars. Of making friends in the least expected places. I miss simple dinners and even simpler breakfasts. The uncertainty of campervan breakdowns in unfamiliar places and the relief of getting things fixed up again. Kangeroos & goannas. Massive birds of prey and camels in the middle of nowhere. Sudden downpours, soggy sleeping bags and crystal clear freshwater lagoons.

Traveling is dangerous only because it's addictive - it makes you look at a map and ask, Where Next? and then start counting down the days until you finally make it happen. Looking forward already to my next getaway in June for my big brother's wedding and hopefully across to the west coast next year. Twelve months and counting....

Hope to post some new work in the next few days. Just wanted to mark our return 'home' with our finished map and a nice little photo feature I picked up while we were away. (I think it's funny that all three Capture features so far have included my little bald head).

See you around ~ Gary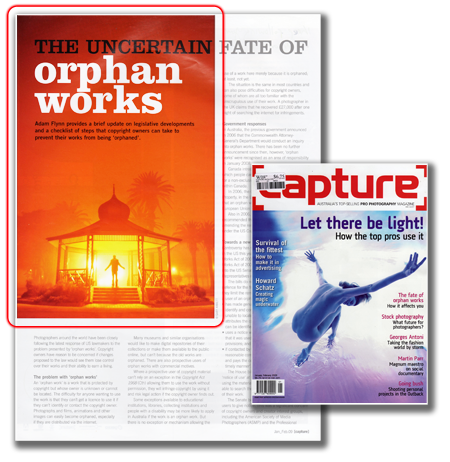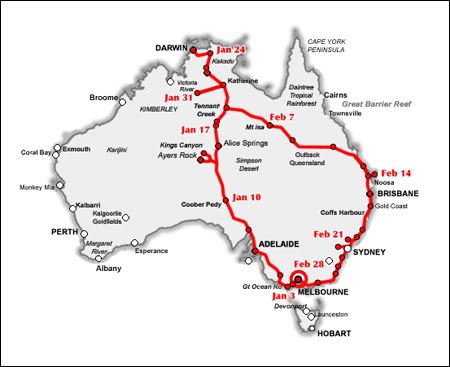 ----------------------------------------------------------
MY DD's:
PAGEVIEWS: 25,396 WATCHERS: 446
----------------------------------------------------------
PREVIOUS JOURNALS:
~
OUR JOURNEY SO FAR
~
~
SLURPEE SHOOT: BEHIND THE SCENES
~
~
FOOD PHOTOGRAPHY: BEHIND THE SCENES
~
~
CAPTURE FEATURE II
~
~
CAPTURE: NEW DISCOVERIES
~
~
NEW WEBSITE
~
~
ST MICHAEL'S CALENDAR
~
~
ALBUM COVER ART
~
~
COMPETITION: 1ST PLACE!!
~
~
HABITAT PRINTS
~
~
EXHIBITION: DARK DAYS
~
~
LIMITED EDITION PRINTS: NORTHERN IRELAND
~






Create your own visitor map!