QUICK UPDATE:
Hello All! Hope you're all feeling creative and 2010 is treating you well!
Had another great trip to the States over Christmas and enjoyed getting back to New York and skiing in arctic temperatures in Lake Placid. Good times!!

Had a couple of images nominated for the Black & White Spider Awards back in January which was pretty cool. Here's the official press release and nominated images....
BLACK AND WHITE SPIDER AWARDS HONORS PHOTOGRAPHER GARY ANNETT FROM THE UNITED KINGDOM
LONDON, Jan. 24th - Photographer Gary Annett of the United Kingdom was presented with the 5th Annual Black and White Spider Awards Nominee title in the categories of Abstract and Silhouette at a prestigious Nomination & Winners Photo Show attended by 35,000 online viewers who logged on live from 154 countries to see the climax of the industry's most important event for black and white photography.
Thousands of images were received from 68 countries worldwide.

The awards international Jury included captains of the industry from Magnum Photos, The Armory Show, Fratelli Alinari, Contrasto to Tate and Hamiltons in London who honored Spider Fellows with 84 coveted title awards in 28 categories. The judges reviewed the entries online for eight weeks before making their final nominations and Gary Annett's 'City Barcode' and 'Lightroom', exceptional images entered in the Abstract and Silhouette categories, received a high percentage of votes overall.

"The Spider Awards celebrates photographers who operate at the highest levels of their craft," said Basil O'Brien, the awards Creative Director. "Gary Annett's work represents black and white photography at its finest, and we're pleased to present him with the title of Nominee."

You can view the 5th Annual Winners Gallery at www.thespiderawards.com/gallery5

BLACK AND WHITE SPIDER AWARDS is the leading international award honoring excellence in black and white photography. This celebrated event shines a spotlight on the best professional and amateur photographers worldwide and honors the finest images with the highest achievements in black and white photography.

Contact Gary Annett

Email: gary@garyannettphotography.com

Website: www.garyannettphotography.com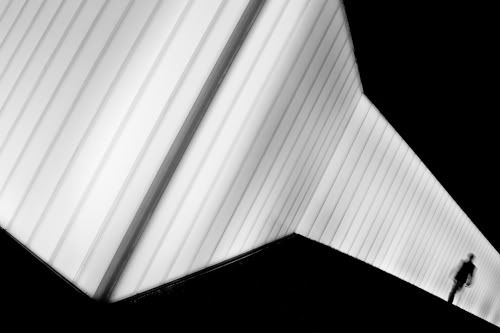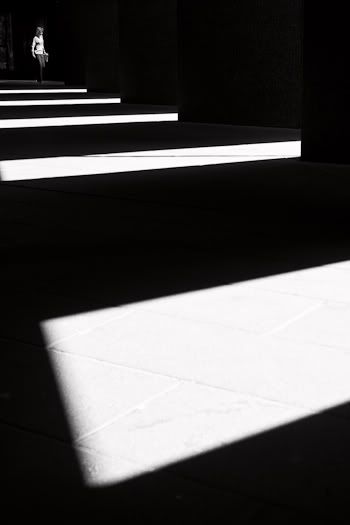 In Other News...
One of my mentors and role models, Diana Snape, - www.snapephoto.com.au - recently launched a commercial Australian Stock Library and kindly invited me on board. Assisting a photographer of this calibre is one thing, but being invited to contribute personal work to their site is awesome!
After many hours of spotting, de-noising and correcting chromatic aberrations and the like I'm happy to report I have almost 100 hi-res images now on the site!

It's early days in terms of making money from it but hopefully it's a worthy investment of time and energy - and why not dust off all those old, un-posted images and shine a little light on them anyway.

If you look VERY closely you might even see a few you recognize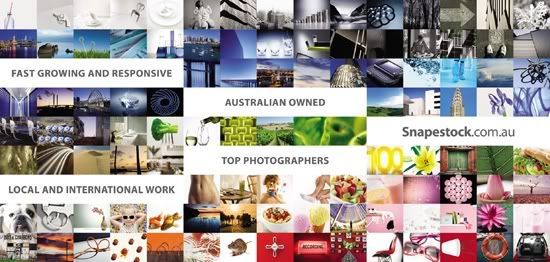 Check it out and feel free to leave feedback and constructive criticism about the site:
www.snapestock.com.au
Thanks in advance! And thanks again for all your comments and support. I haven't been very active lately but I do appreciate every comment and try very hard to keep an eye on your galleries in return.
All the best! Be good, and keep shooting! ~
Gary

----------------------------------------------------------
PERSONAL FAVS: SOME KNOWN, SOME NOT.....
:thumb156069975:
:thumb145580495:
---------------------------------------------------------
MY RECENT WORK:
:thumb155460559:
----------------------------------------------------------
MY DD's:
PAGEVIEWS: 33,662 WATCHERS: 528
----------------------------------------------------------
PREVIOUS JOURNALS:
~
IPA - INTERNTIONAL PHOTOGRAPHY AWARDS
~
~
BACK IN ONE PIECE
~
~
OUR JOURNEY SO FAR
~
~
SLURPEE SHOOT: BEHIND THE SCENES
~
~
FOOD PHOTOGRAPHY: BEHIND THE SCENES
~
~
CAPTURE FEATURE II
~
~
CAPTURE: NEW DISCOVERIES
~
~
NEW WEBSITE
~
~
ST MICHAEL'S CALENDAR
~
~
ALBUM COVER ART
~
~
COMPETITION: 1ST PLACE!!
~
~
HABITAT PRINTS
~
~
EXHIBITION: DARK DAYS
~
~
LIMITED EDITION PRINTS: NORTHERN IRELAND
~






Create your own visitor map!